ANT technology like the ant is a company with excellent teamwork and of fidelity.
With infinite possibilities and potential, from domestic to overseas mobile communications technology company with the best in the industry is working to become. New media and information and communications industry and the future mobile communication technology in this era of digital convergence, combined with leading companies will continue to lead, was standing.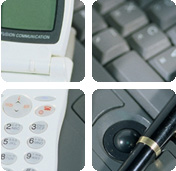 Using RF technology, wireless communication and cooperation projects through a variety of communications devices deployed in the future as the leading role.
We dream of the best is to provide products and services.

Ant technology inc is SKT base station RF Power Amplifier for maintenance was founded in September 2003. RF Amplifier of the ODM / OEM of the development and production company. We provide the industry's best products and services to get the trust of customers.

For this purpose, first, to establish a reasonable and transparent corporate culture to internal and external to the company I'll try to be recognized. Such as human resources in order to secure a leading technology investment and development efforts are. Ant technology to our customers and we trusted the company.